Products
NSC104A Tobacco Control with Automatic Damper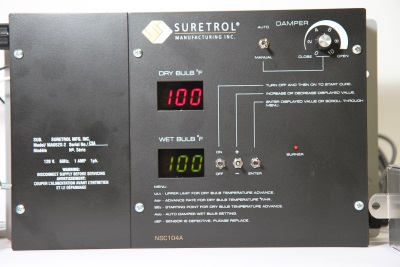 The new Suretrol NSC104A is the latest in our line of industry standard tobacco curing controls.
Dual temperature readout, waterless sensor, and automatic damper control create an easy to use experience that every cureman can enjoy.
Advanced sensing and control capabilities lead to improved fuel efficiency and improved grades for years to come.
Monitoring System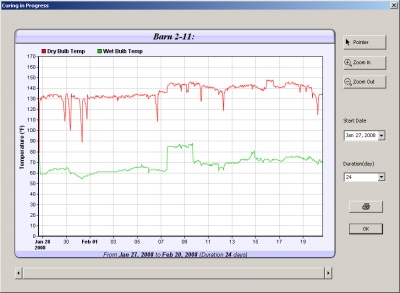 The Suretrol Monitoring System is available for use with all of our previous and current Tobacco Control models.
We supply all of the necessary hardware and software, and will go out to your farm to perform the installation.
Our monitoring software allows you to check your controls from a central location on your farm.
If you provide an internet connection, the software uploads Tobacco Control data to our monitoring web site.
Here you can check on the status of your Cures from any internet connected device.
Our monitoring website provides audible alarms which match the alarm conditions that are configurable in our software.